Faculty
All graduate program courses are taught by UConn faculty members recognized for their cutting-edge research in public health.
Mary Beth Bruder, PhD (Major Advisor)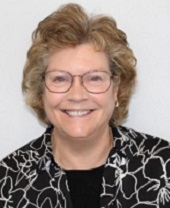 Mary Beth Bruder has been in the early childhood intervention field since 1976. She began her career as an early childhood intervention public school teacher in VT. She received her Ph.D. from the University of Oregon in Developmental Disabilities in 1983. She was an assistant professor of early childhood special education at Virginia Commonwealth University, and since 1986, Dr. Bruder has been at the University of CT School of Medicine where she is a professor in Public Health Sciences, Pediatrics and Educational Psychology. She currently directs the University of Connecticut A.J. Pappanikou Center for Excellence in Developmental Disabilities Education, Research, and Service.
Dr. Bruder has directed over 75 federal and state research demonstration and training grants and contracts, and is on the editorial board of several peer reviewed journals in disabilities. She is the editor of Infants and Young Children and she is on the board of the International Society of Early Intervention.
Dr. Bruder is a recognized leader in the early childhood intervention and has an extensive history in the UCEDD Network. She is also the parent of children with disabilities.
Email: bruder@uchc.edu
---
Adriane K. Griffen, DrPH, MPH, MCHES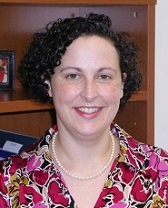 Dr. Adriane K. Griffen has over 20 years of experience with specialty areas social marketing, qualitative research, and health education. Her current activities focus on capacity building, systems change to include people with disabilities, and health promotion for people with disabilities across the age span.
With experience in developing and managing public health programs in collaboration with partners, Dr. Griffen is adept at conducting community-based research and developing programs for wellness, health promotion, and health behavior changes. With expertise in capacity building, she develops resources and programs that support organizational and communal adoption. Dr. Griffen enjoys overseeing project partnerships and collaborative program planning. She serves as an action learning coach for staff teams, supervises support staff, and designs capacity building and programmatic efforts.
Dr. Griffen recently received a Doctor of Public Health in Leadership, with an emphasis on systems change, at the University of Illinois at Chicago. A national smoking cessation vendor was inspired to conduct mandatory all-staff disability training as a result of her action research dissertation. This enhanced smoking cessation quit line staff expertise in 16 states, while only utilizing existing resources.
Dr. Griffen currently serves as the Senior Director, Public Health and Leadership, at the Association of University Centers on Disabilities (AUCD). She lives in Silver Spring, MD, with her husband and 11-year old son, and enjoys yoga and time in her garden.
---
Tara Lutz, PhD, MPH, CHES®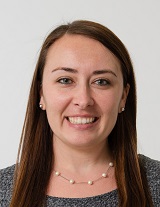 Tara is the Training Director at the UCEDD. She holds a faculty appointment as an assistant professor with the UConn School of Medicine's Department of Public Health Sciences. She completed her Ph.D. in public health and M.P.H. from UConn. She is also a Certified Health Education Specialist (CHES®). She coordinates the Certificate of Interdisciplinary Disability Studies in Public Health. Her research areas of interest include health promotion and sex education for individuals with developmental disabilities as well as disability in public health education. She has presented on health and disability topics at national conferences and other trainings such as True Colors, the National Sex Education Conference, the Institute of Sexuality Education and Enlightenment, the American Public Health Association's annual meeting, the Association of University Centers on Disabilities annual meeting, the American Association on Intellectual and Developmental Disabilities annual meeting, and the Society for Public Health Education annual meeting. She serves on the Connecticut Public Health Association Board of Directors.
Email: lutz@uchc.edu
---